Electric vehicle manufacturing requires an experienced partner. Sugino has a broad range of innovative technologies that drive eMobility.
---
---
---
Sugino has been a leading innovator in parts washing and deburring for decades. But we're also an ideal partner with technology for battery materials processing, battery components, drilling and tapping, epoxy removal and more. Our expertise can provide the answers to your manufacturing questions. You have unique challenges in your EV production process - let Sugino help you find the answers you need to keep you moving forward. Innovation happens through collaboration.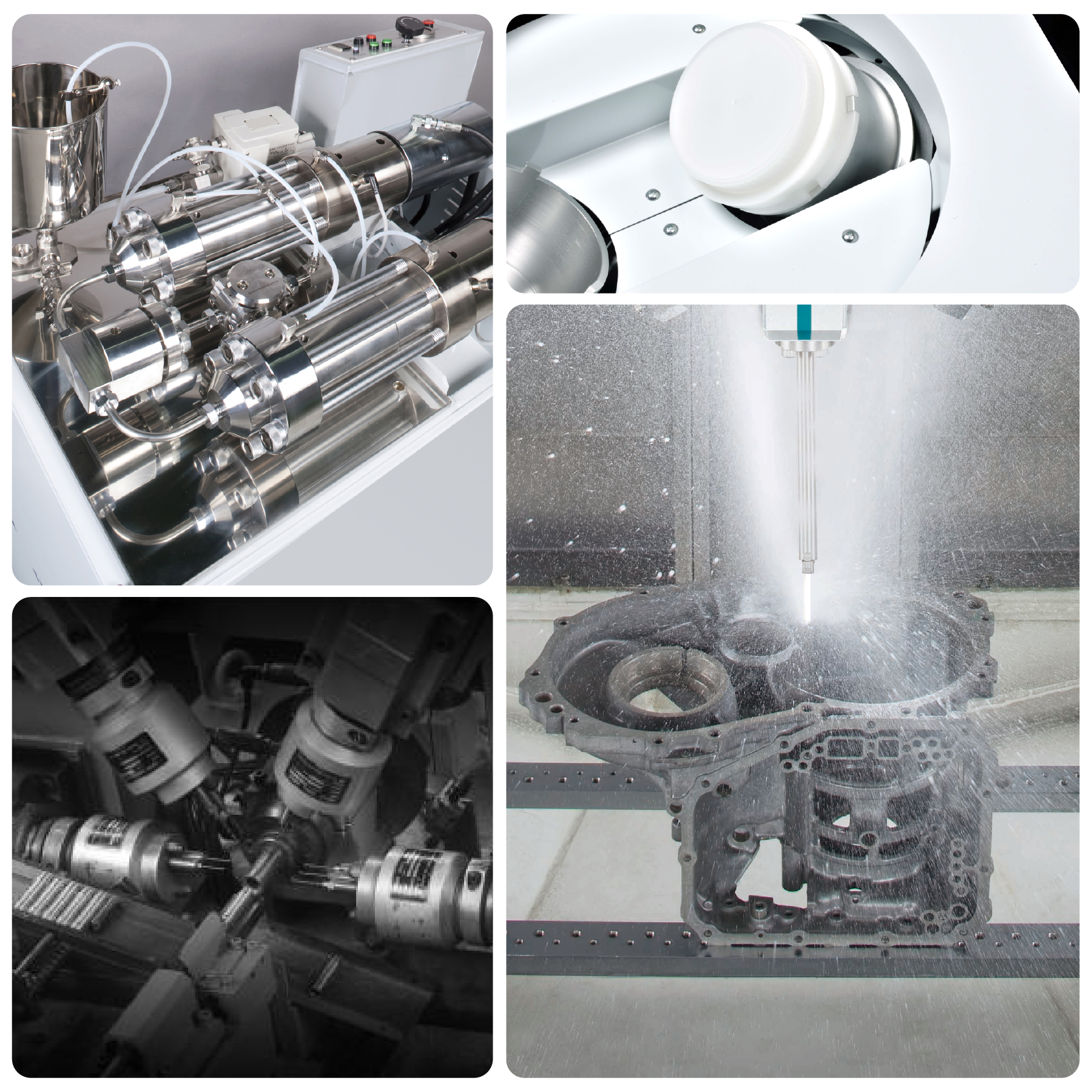 Deburring and Parts Washing

Battery Materials Processing

Structural Drill and Tap
Sealant Mixing

Waterjet Cutting

Tank Cleaning & Hydrostatic Pressure Testing
Sugino technology has been trusted by leading manufacturers for decades.
---
Automotive OEMs
and Tier 1 and 2 Suppliers
Aerospace / Aircraft
Primes and Tiers
Industry-Leading
Manufacturers
Parts Washing and Deburring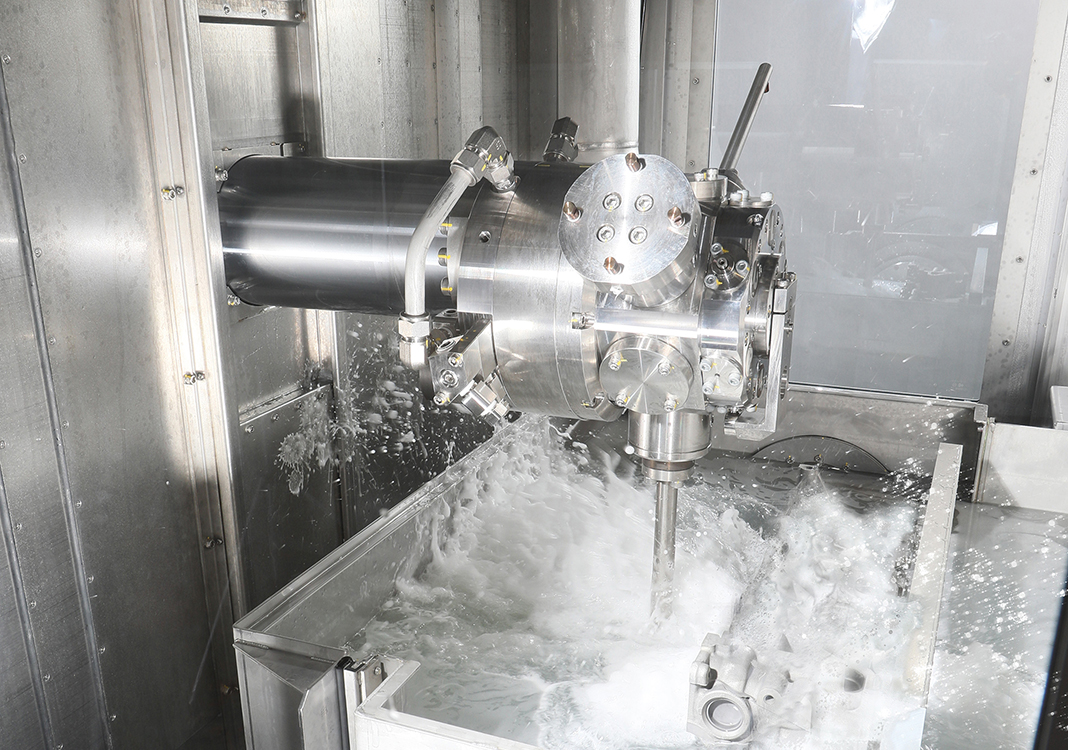 ---
Precision chip and burr removal from complex parts
Epoxy removal from stators
Cleaning and deburring of stator housing and inverter case
Cleaning and deburring of cylinder head and cylinder block
Simultaneous cleaning and deburring of many small parts such as valve body and ABS control unit mission case
Flexible options including robotic arm, submerged or open air, units with both washing and drying processes
---
Our high-pressure waterjet CNC deburring and cleaning systems provide the precision and accuracy you need to build the future – efficiently and cleanly. Our flexible systems fit seamlessly into your production process - and we have decades of experience meeting challenging cleanliness specs and fast cycle times. It all starts with discussing your specs and testing your parts.
---
Lithium Ion or other battery materials processing
Semiconductors
Precise particle size reduction
Emulsification / suspension
Nanotechnology
---
Battery Materials Processing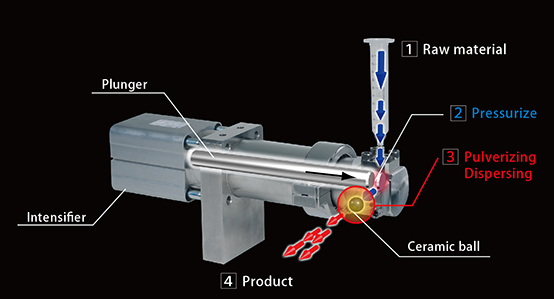 At the core of an electric vehicles is innovative battery technology, and our Star Burst lineup provides processing capabilities for the materials that power that core. Star Burst can atomize, pulverize and disperse raw materials – with minimal contamination - an important feature for safety and precision. And it's built to scale: from lab use up to production environments with high throughput requirements. Wet jet milling is an ideal process for graphene, lithium-ion applications, and nano-scale particle challenges.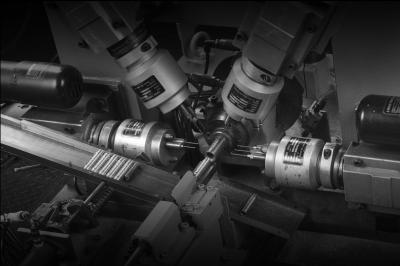 ---
Battery enclosures, trays, housings
Engine block
Chassis, doors
Aluminum castings or extrusions
---
---
Accurate. Reliable. Consistent. Selfeeder and SynchroTapper are the global standards for automated drilling and tapping. Our full line is customizable, with a wide variety of speed and feed options and unmatched durability and reliability.
---
Resins, sealants, adhesives and other compounds
Paint pigments
Secondary battery materials
---
---
Hi-Merger is ideal for high-precision mixing and defoaming.  It is intuitive and easy to use, even for beginners. Because Hi-Merger uses centrifugal force instead of rotor blades, there is no direct damage to the materials, and no loss of materials during processing.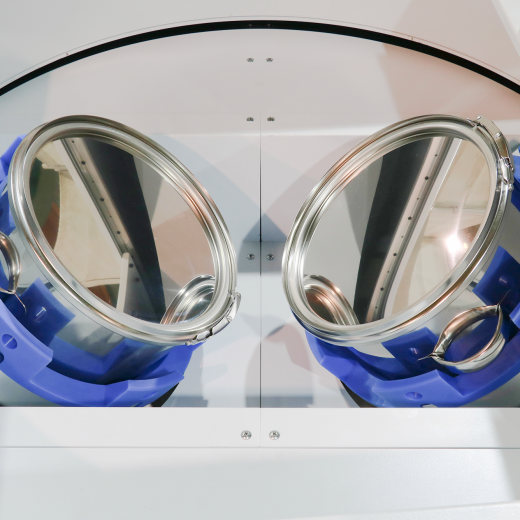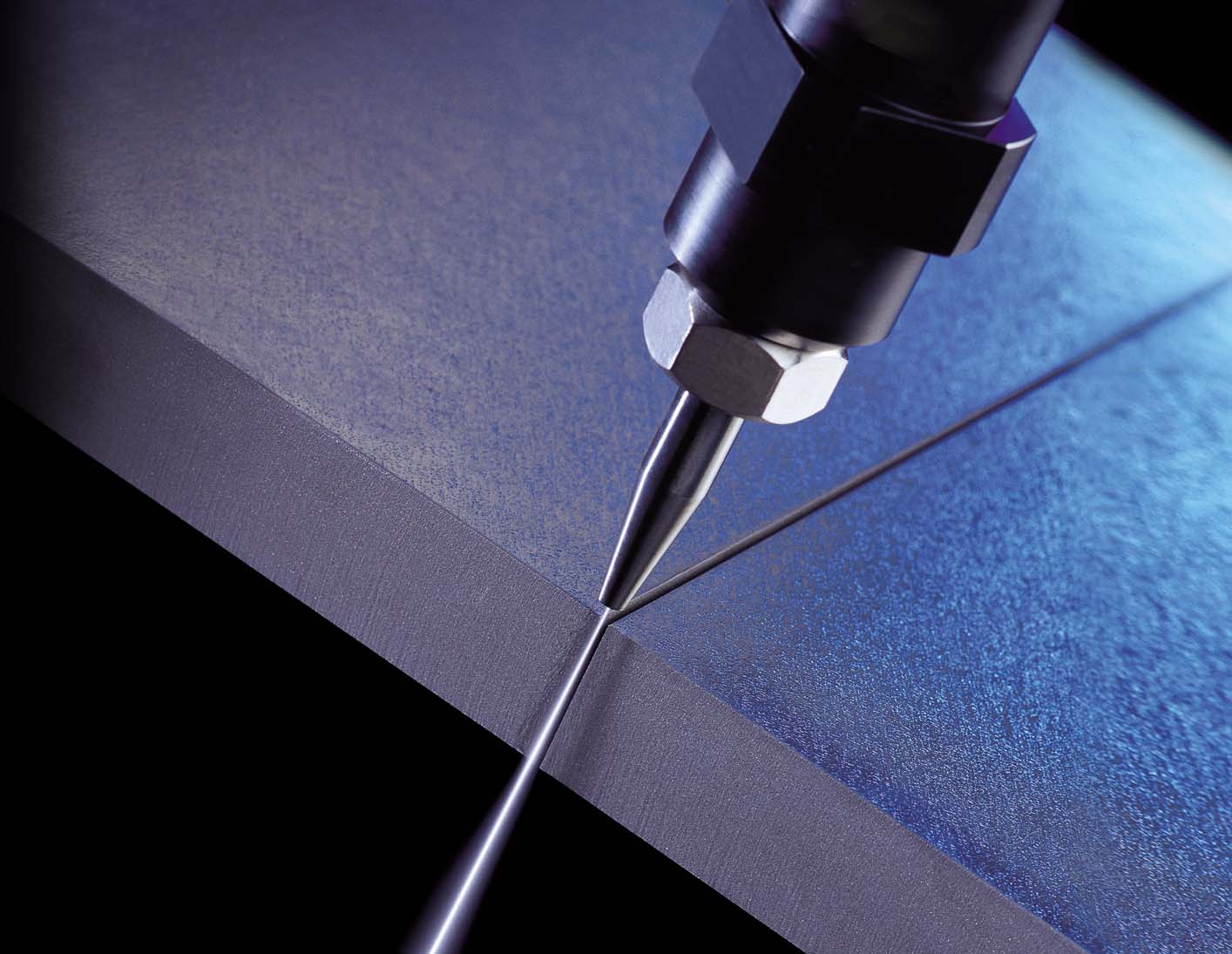 ---
Metal and glass
Headliners and Flooring
Instrument panels
Acoustic materials
Bumpers
---
Learn About Waterjet Cutting
---
When the question is how to cut, the answer is water. Our Water Jet Cutting technology can cut a variety of shapes, materials and thicknesses. Thick or thin, hard or soft, our technology allows you to cut the materials you need. All in a dust-free environment.
---
---
Our 3D nozzle is about twice as accurate as conventional cleaning methods, making high-quality, clean washing possible in any size tank. Sugino reactor cleaning systems safely and effectively peel and clean scale stuck to the inside of polymerization tanks, reactors, and storage tanks by using high-pressure water.
Tank Cleaning & Hydrostatic Pressure Testing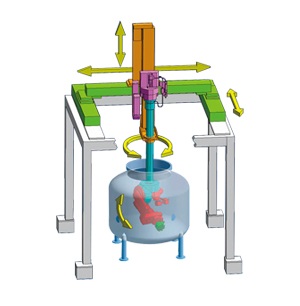 We're ready to test your parts, answer questions, or provide expert insight.
---
Your co-pilot for the future.
Sugino has the agility to partner with you through every step of EV production. From battery processing, automated drilling and tapping, parts cleaning and deburring, epoxy removal and more, our technology will keep you in the fast lane to success. With 85 years of experience, we can help you make the cars of tomorrow today.

Blog Post, Article or Video Content
Blog Post
We can utilize this for a longer form article or content piece pertaining to our technologies and the EV market.
Case Study
This is the feature description, where you can go into more detail about the item mentioned here.

Social Media Article
This can be a LinkedIn or FB article about news in the EV market, or something similar or related.