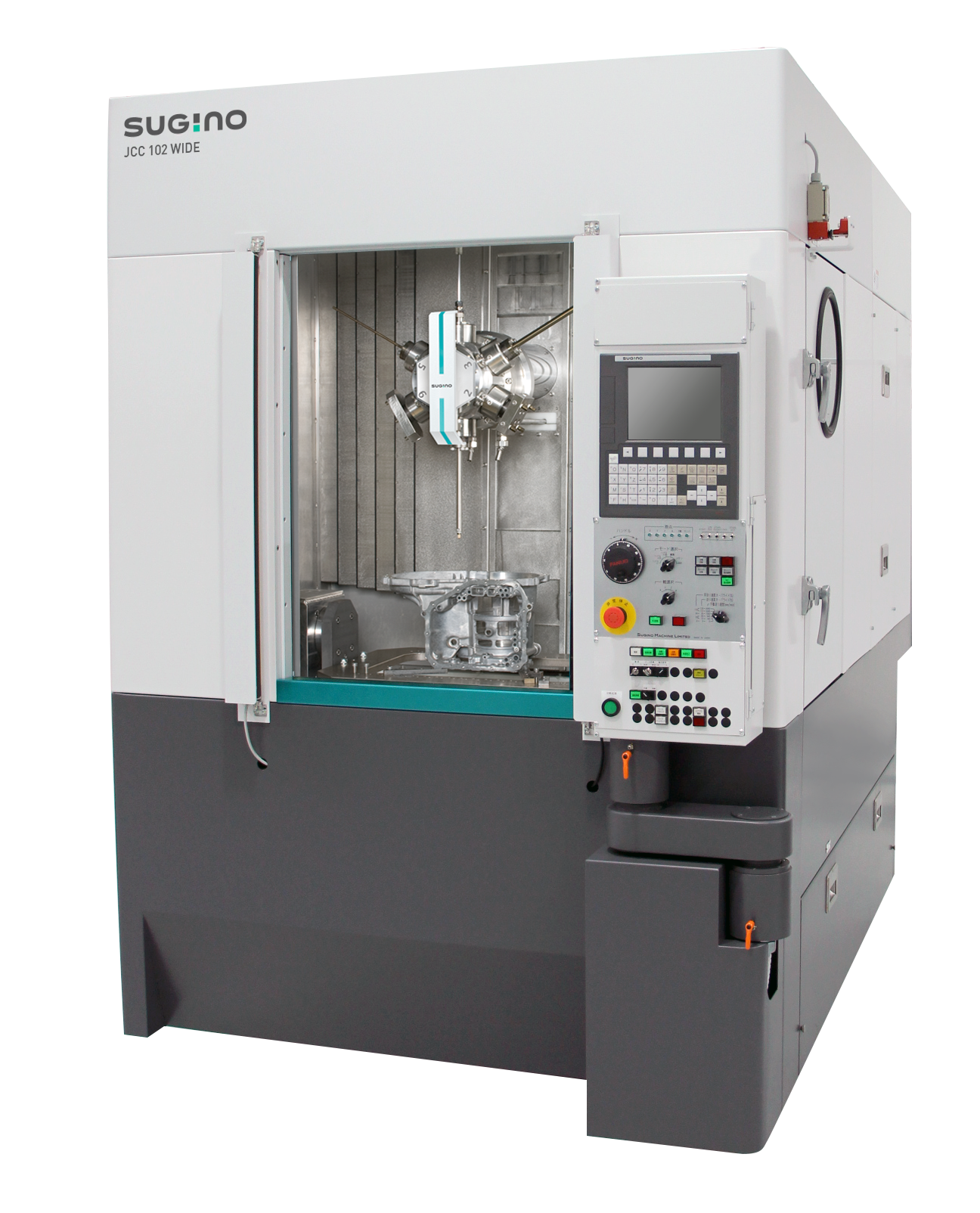 Flexible, High-Pressure Water CNC Deburring and Cleaning Machines
Whether you have challenging parts to wash, burrs to remove — or both — JCC systems are engineered to provide you with precision, high-pressure deburring and washing. Highly accurate (0.08 mm), repeatable (CNC) results without a heat-affected zone (HAZ).
Our products are a direct result of listening to customer feedback, pushing our engineers to develop better solutions, and joining our manufacturing partners to lower their environmental impact. Our JCC units are backed by a global Service Team so they can continue to meet your performance requirements and ever-changing industry standards long after purchase.
One solution that checks all the boxes.
---
---
---
Ease of Operation

Similar to a vertical machining center, minimal training is required and operators will be ready to run the machine shortly after installation.

CNC Reliability and Accuracy

With CNC control, 0.08 mm positioning accuracy contributes to highly efficient deburring and washing.

Widely Used

Thousands of installations since it's introduction in 1994.

High Pressure Pumps with Automatic Pressure Correction

Optimizes pressure to help eliminate fluctuations which can cause defects.

Flexibility/Modularity

Retool costs can be drastically reduced.
Dependable Service

Backed by a global service and aftermarket team.

80 Years of Experience

JCC combines Sugino's 80 years of machining and waterjet experience.

Trusted Solution

Trusted by automotive OEMs, tier 1 and 2 suppliers, aerospace/aircraft primes and tiers, and a host of other industry-leading manufacturers.

Spray Nozzle Tools

Can handle various workpieces — we offer a variety of [envira-link id="1213"] washing nozzle attachments [/envira-link] such as L type nozzle, twin nozzle, and deburring tools - up to 6 options on turret units.

Multiple Automation Solutions

Best modular type washing machine suitable for gantry loader, conveyer, and robot transfer.
Specifications and Details
Open-Air
Submerged
JCC
104
104 Wide
104 Super-Wide
303 Turn-Table
403 U-Jet
431 U-Jet
Super-Wide
421 U-Jet Turn-Table
431 U-Jet Turn-Table
Model
W6750F
W6A50F
W6G50F
W6750TF
W6A50TF
W6750UF
W6A50UF
R6G50UF
W6750UTF
W6A50UTF
# Tools
6
6
6
6
6
6
6
6
6
6
X-Axis (mm)
750
1000
1650
750
1000
750
1000
1600
750
1000
Y-Axis (mm)
500
500
490
500
500
500
500
650
500
500
Z-Axis (mm)
500
500
500
500
500
400
400
900
350
350
Think You've Got Specs We Can't Achieve?
We're engineering solutions that keep up with ever-changing specifications for your industry.