The portable, easy way to clean fine contamination and oils from your liquids.
---
JCC-HM Micro Bubble Fluid Cleaner / Emulsion Separator
JCC-HM is a Sugino-designed water/coolant treatment unit that utilizes micro bubbles and a Weir and Baffle system to remove oil, debris, metal fines, and contamination from fluid tanks.
The micro bubbles lift debris to the surface which is then trapped in the baffle system for removal. This unit offers excellent portability - it can be moved from machine to machine effortlessly - and only requires shop air to operate.
Extend the fluid exchange cycle for cost reduction.
Improve quality with better workpiece cleanliness.
Protect system parts for maintenance cost reduction and fewer stoppages.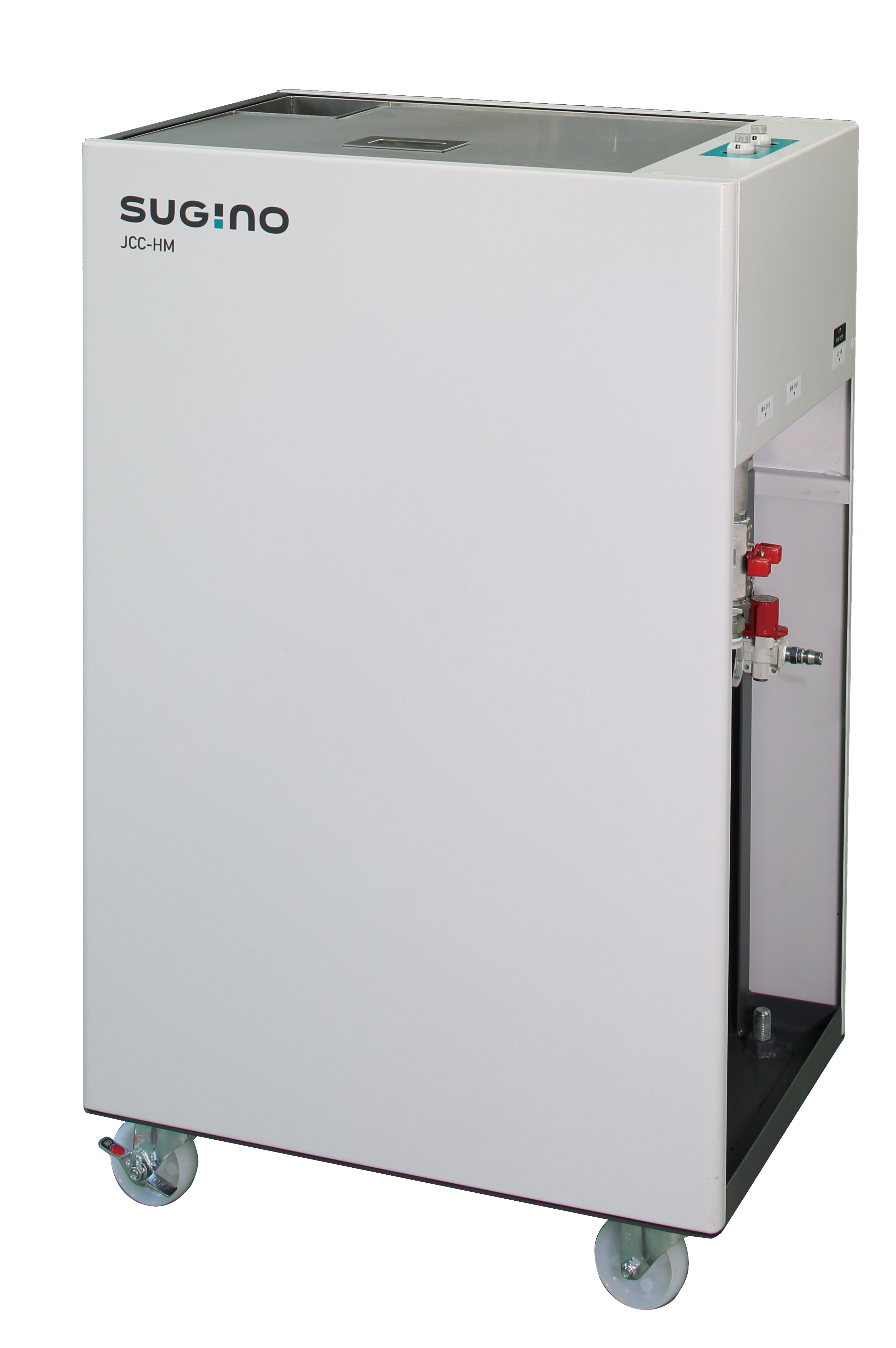 Increases water/coolant life and helps to protect important machine components such as pumps and seals
Aerates the fluid bath to help prevent bacterial growth and reduce foul odors
Helps to eliminate residue on finished parts and reduce the cost of fluid chemistry disposal and replacement
NOTE: Water soluble mixtures and emulsions may separate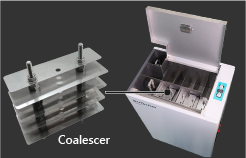 Air is the Only Power Source Needed
Installation is simple and operation can start immediately. Preparation is complete after connecting just two hoses (IN/OUT) and air.
The JCC-HM is portable and simple to operate. The unit is compact, easy to move on casters, and requires only shop air to operate.
Watch it in action
Example One
| | |
| --- | --- |
| Material | ADC transmission parts |
| Equipment | High pressure washing machine |
| Issue | Cleanliness deteriorates due to dirt in the cleaning liquid |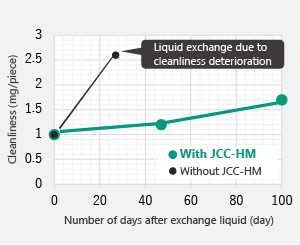 | | |
| --- | --- |
| Material | ADC parts |
| Equipment | Machining Center |
| Issue | Too many chips in the liquid, and sludge accumulates in the tank |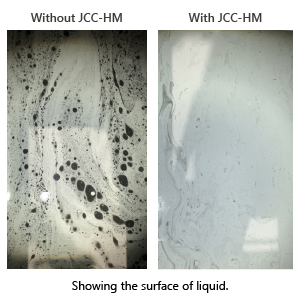 Micro Bubbles Remove Debris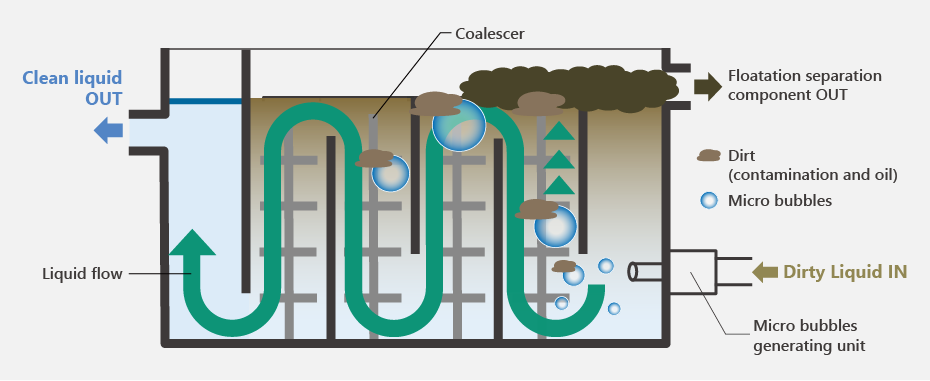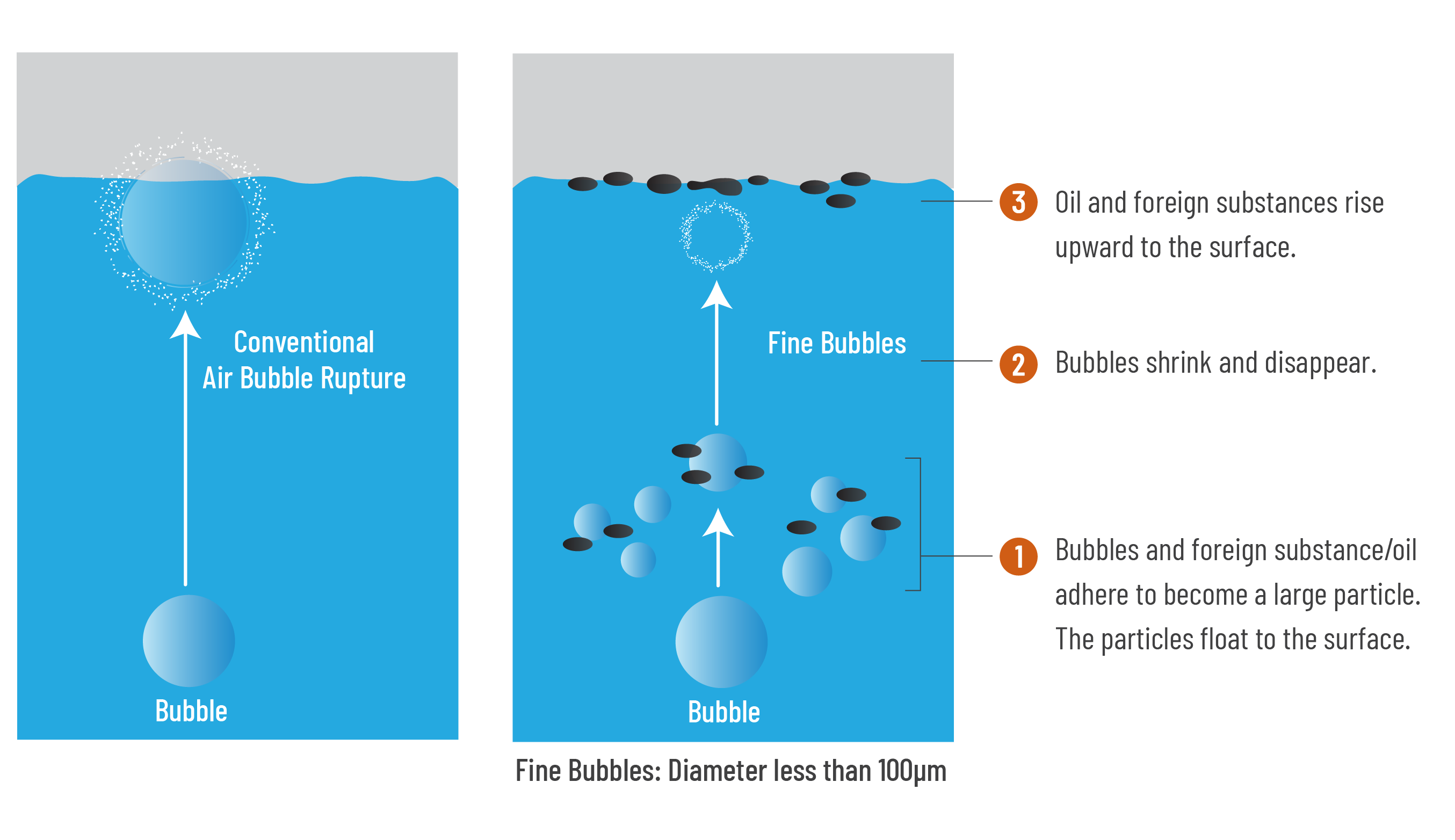 | | |
| --- | --- |
| Throughput | 12L/min (air pressure 0.2MPa) |
| Air Consumption | 50 L/min (air pressure 0.2MPa) |
| Noise | Under 70dB(A) (equivalent noise) |
| Liquid Temp | Max. 50 C |
| Utility | Compressed Air |
| Weight | 70kg |
| Tank Capacity | 40L |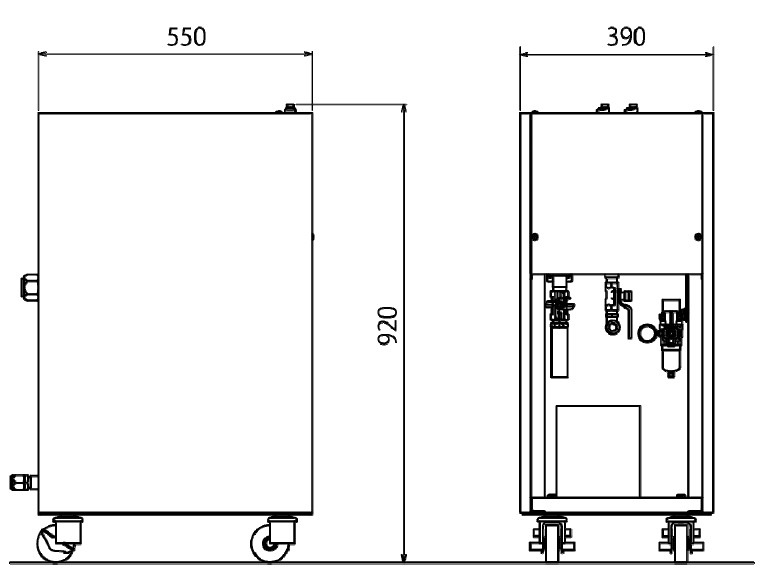 Have questions? Request a call or email and we'll help you get the answers.
---
---
---
Removes 97% of sludge in the liquid,  preventing workpiece damage and poor quality.
Case Study Two - Brass Processing Equipment (Lathes)
---
---
Prevents brief stoppage, processing defects, and rust caused by metallic soap.
Case Study Three - Reduction of Offensive Odors in Cutting Oil
---
---
Improved work environment and reduced health risk for workers.
Case Study Four - Oil Removal
---
---
Prevented spoilage and offensive odors in liquid - and improved tool life and workpiece cleanliness.