Purity. Absorption. Emulsification. Consistency. Cycle times. Expensive ingredients. Are these some of the challenges you face when milling or processing raw ingredients or materials for cosmetics and skincare?
When high-quality materials are processed to nano-level particles they can increase skin penetration, absorption, product stability, and the shelf life of skincare products, cosmetics, conditioners, lotions, and perfumes.
If you are a cosmetic manufacturer, you want to partner with companies that can process your materials effectively, efficiently, and consistently, without contamination or waste. To that end, cosmetic ingredient suppliers or manufacturers are always on the lookout for cleaner, innovative methods.
Star Burst™ is a wet jet milling device that can disperse, emulsify, pulverize, and reform surfaces of raw materials through collision, cavitation, and high-shear generated by Sugino's original high-pressure (max. 245 MPa) spray technology. What does that mean for your process? It produces super fine particles with minimal contamination.
How Star Burst Compares to Bead or Ball Milling
When you use high-pressure water instead of ball milling, virtually all of the high-value ingredients are processed. As a result, there is no waste (and no residual grinding material either).
And comparatively, cycle times are minutes or hours, not days or weeks.
Processing Raw Cosmetic Ingredients: Examples By Material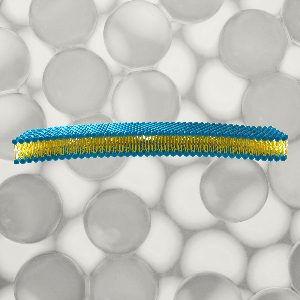 Liposomes act as a delivery vehicle for many active ingredients. Their biocompatibility and low toxicity make liposomes ideal candidates for use in cosmetics and skincare. Liposome nanoparticles can aid in skin absorption and improve the stability of the active ingredients.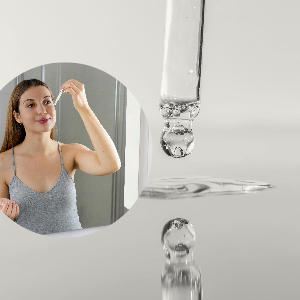 In another example, Squalane helps increase hydration and is used in skin, cosmetics, and hair care products as a moisturizer. When squalane is reduced to nano-sized particles, absorption is increased. Star Burst homogeneously emulsifies squalane to enhance skin penetration.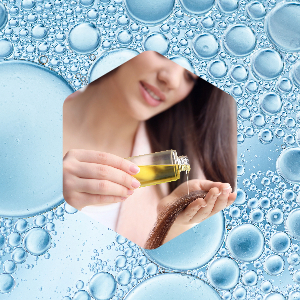 Silicone Oil has multiple benefits for skincare. It can promote healing and reduce scarring and it locks in moisture. And when combined with other cosmetic products, it makes them easier to blend and spread. Star Burst emulsifies oil in water (and water in oil) uniformly and to the submicron level, delivering a highly stable product with improved skin penetration and absorption.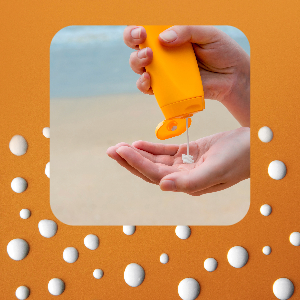 Metal oxide nanoparticles can be used to add pigments to skincare and cosmetics, but they also offer protection against visible light and blue light. Titanium dioxide is a mineral filter/physical filter used in sunscreen to reflect, rather than absorb UV rays.
Furthermore, when processed to nano-level particle size, titanium dioxide provides lightweight and clear UVB and short-wave UVA protection. Star Burst efficiently mineralizes titanium dioxide, decreasing processing time, and increasing production and output, with minimal contamination. Zinc oxide nanoparticles can deliver similar results. Lastly, silver and gold nanoparticles have been shown to increase the antimicrobial and healing properties of some cosmetic formulations.
To demonstrate how Star Burst processes Squalane, watch below:
As detailed above, milling and processing raw cosmetic materials to nano levels with Star Burst results in uniform and fine particles with a stable dispersion that outlasts competitive processing methods. Not only are there benefits to the ingredients themselves, but also to the process: Star Burst equipment runs longer, with less maintenance and a user-friendly design overall.
See how Star Burst compares to other common processing methods for milling and processing raw cosmetic materials.
So, will it work for you? There is a sure way to find out. We do extensive testing in our Chicago-area lab. Reach out and let's talk.