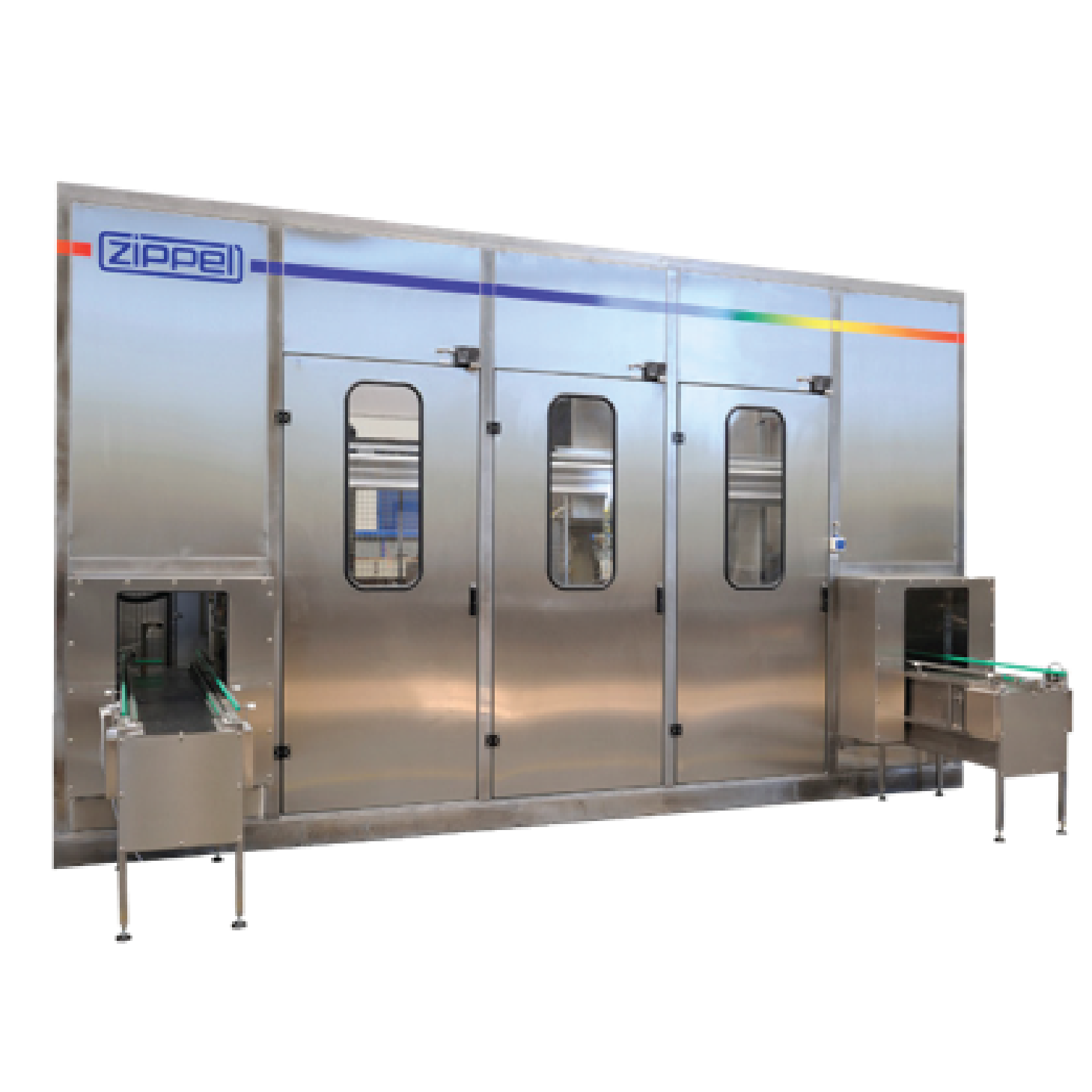 Overview
The ZT Series Immersion Washer offers an ideal solution for both bulk goods and individual components. The complete wetting of the the parts through immersion enables difficult part designs with heavy soil-load to be thoroughly cleaned. The cleaning itself can take place using aqueous-based solutions, with or without ultrasonics. Multiple immersion tanks can be placed one after the other to reduce the throughput time.
Thorough cleaning as a result of immersion  process
Multiple tanks for different cleaning agents
Automatic loading possible
Parts can be rotated and swiveled in all directions
Programmable cycle timing
Can use plastic-coated tanks when using aggressive mediums
The parts to be cleaned are unloaded from the infeed conveyor by a loading unit either individually or in bulk (in containers or baskets) and placed in the consecutive dip tanks together with the required media. 
The following treatment steps are available as part of the immersion method
Cleaning
Rinsing
Treatment with liquids or ultrasound
Spraying
High-pressure deburring
Passivating
Drying
Cooling
The parts of workpiece carriers are placed on an unloading station either manually or by an automated system (e.g. within an interlinked system). From here, a loading unit takes over the loading of the individual containers/zones and the further handling between the zones. In smaller machines, manual handling can be used between the zones to reduce costs.
The number of containers/zones depends on the number of treatments administered. The handling system places the workpieces or workpiece carriers into the respective basins. Here, the goods to be washed can be optionally placed into a rotatory device to create rotary and/or swiveling movements during the process. Inside the basin, the medium is set into motion be pressure flooding and special nozzles under the liquid level to optimize the cleaning effect. After completion of the treatment, the loading system picks up the goods to be washed, forwards them to the next station, and sets them down. For goods requiring scooping, the grippers of the loading system are available in motorized design to allow bucketing of the washing medium above the appropriate zone and minimizing media carry-over. To prevent re-soiling of the workpieces during unloading by floating impurities, the cleaning baths are equipped with a surface flooding mechanism.
In a dipping system, the zones can also be designed as spraying or high-pressure stations like chamber systems. It is also possbile to integrate an ultrasound in the various dip tanks. It is possible to precede the unloading process, which like the loading process can be done manually or by an automated system, with an upstream drying and/or cooling phase. Selection of the most suitable drying method depends on the workpiece and the desired final condition thereof. All process media used in the machine are filtered and reintroduced into the circuit, with filtration fine-tuned to residual-dirt requirements.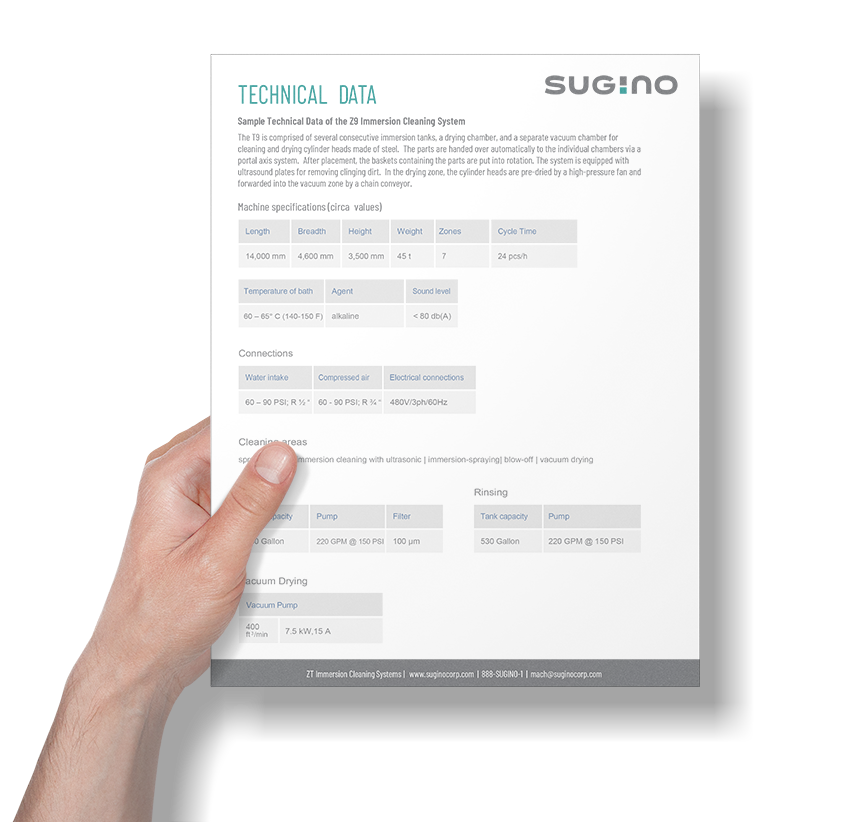 ---
Get more information about the Z-Series ZT Immersion Cleaning Systems.
Download the technical data sheet.