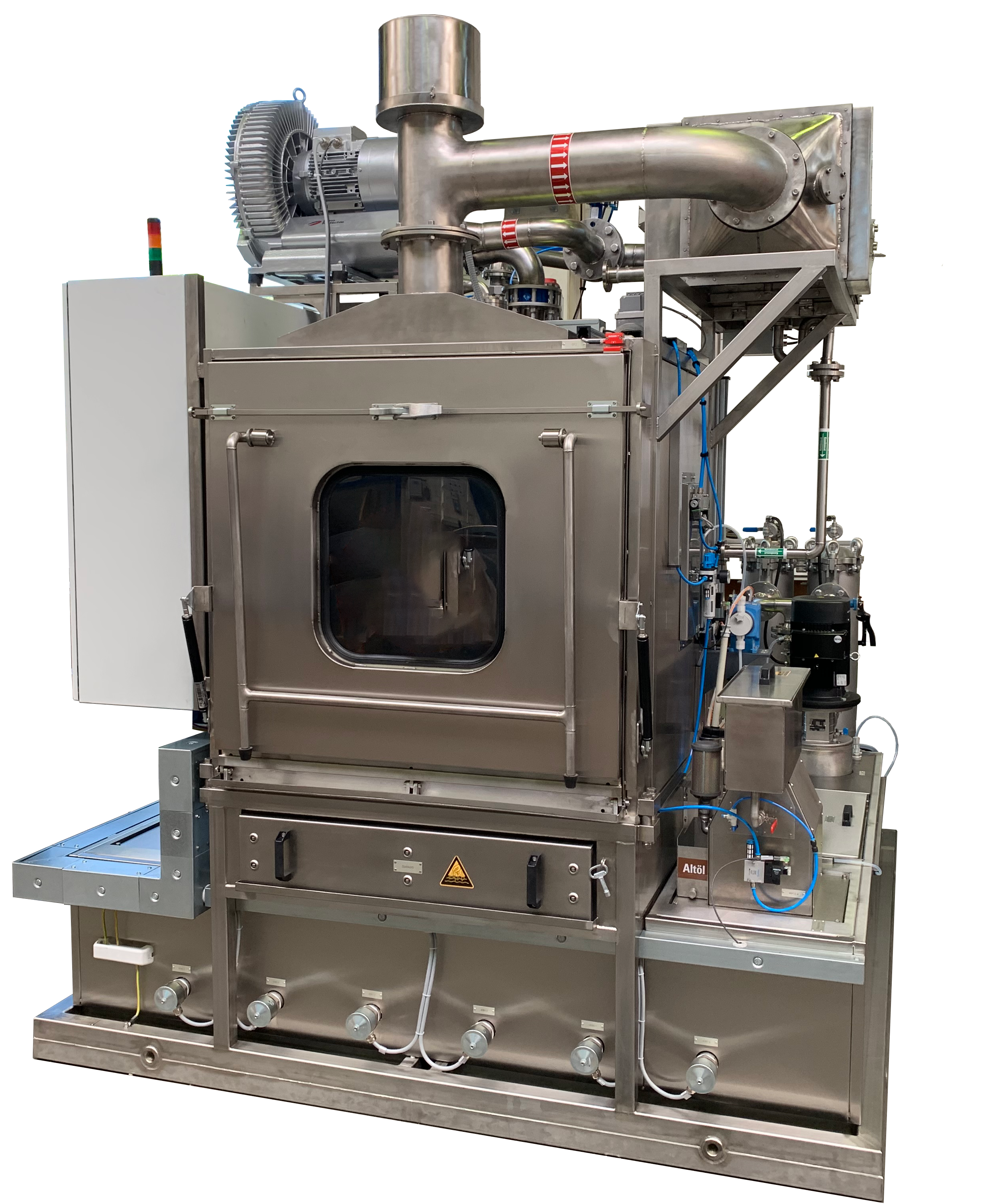 Overview
The ZK-Series Chamber Washer provides a cost-effective solution for low-volume cleaning. This single chamber system has an integrated spray cleaning system and offers a wide range of cleaning processes. A multi-chamber system can be utilized instead of a single chamber to increase throughput.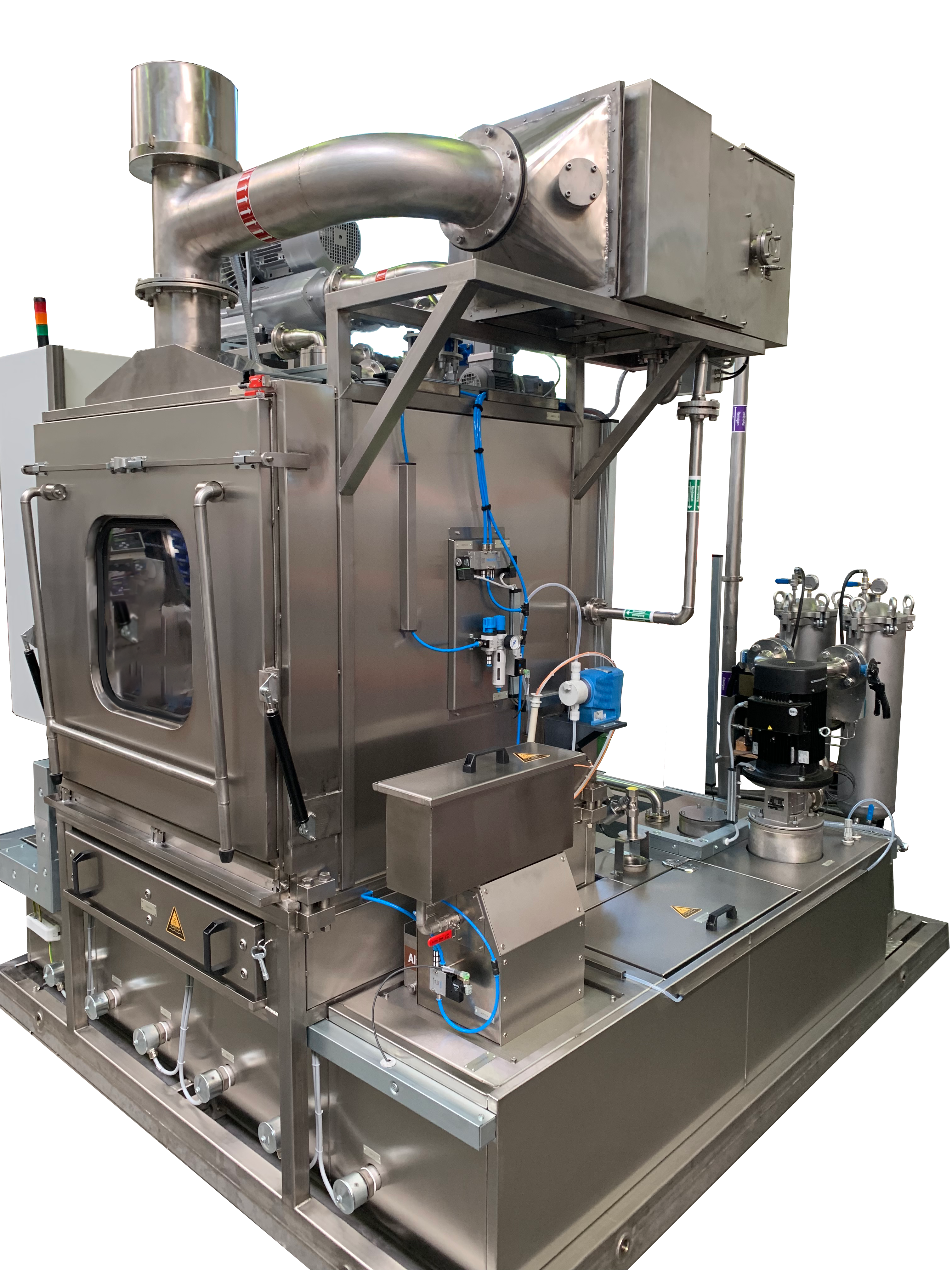 Different cleaning and drying processes possible in a single chamber
Integrated spray cleaning system
Manual or Automatic loading
Separate cleaning agent container
Programmable cycle timing
Throughput system is possible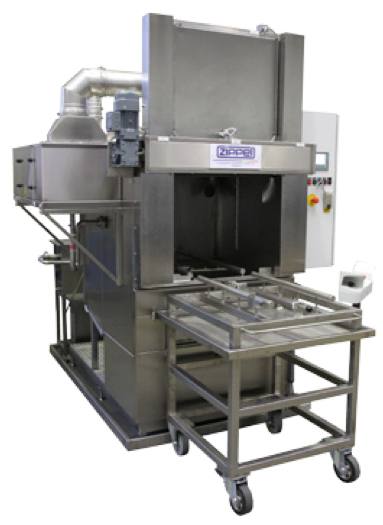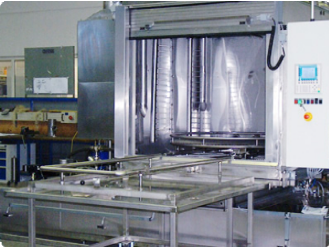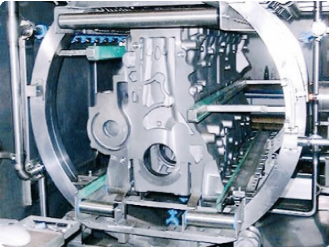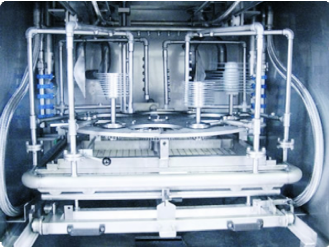 This system is comprised of cleaning chamber(s) and media tanks installed underneath. The parts to be cleaned are placed in baskets or on fixtures and pushed into the chambers by a loading unit (e.g. loading table) for easy handling. Loading can be done manually or by an automated system. After loading, the door is closed for cleaning.
Available treatment steps
The parts to be cleaned are sprayed with the required spraying pressure either by rotating crosses installed in the chamber (i.e.; force-actuated, rotating spraying crosses equipped with nozzles), probes, or movable registers.

It is also possible to integrate water-bearing fixtures which are automatically coupled to a plug-in type main extension inside the cleaning chamber. This way, even hard to reach areas of the parts can be reached by the washing media. To keep carry-over of the media to a minimum, the lines are blasted with air after each process. The cleaning medium is heated to the required cleaning temperature, which is kept constant throughout the entire duration of the process, either by electrical heat (immersion heater) or technical heat using heat exchangers (hot water, thermal oil, gas heater, etc.).
Selection of the most suitable drying method depends on the part and the desired final condition thereof. Loading and unloading can be done manually or by an automated system. All process media present in the machine are filtered for recycling and remain within the circuit.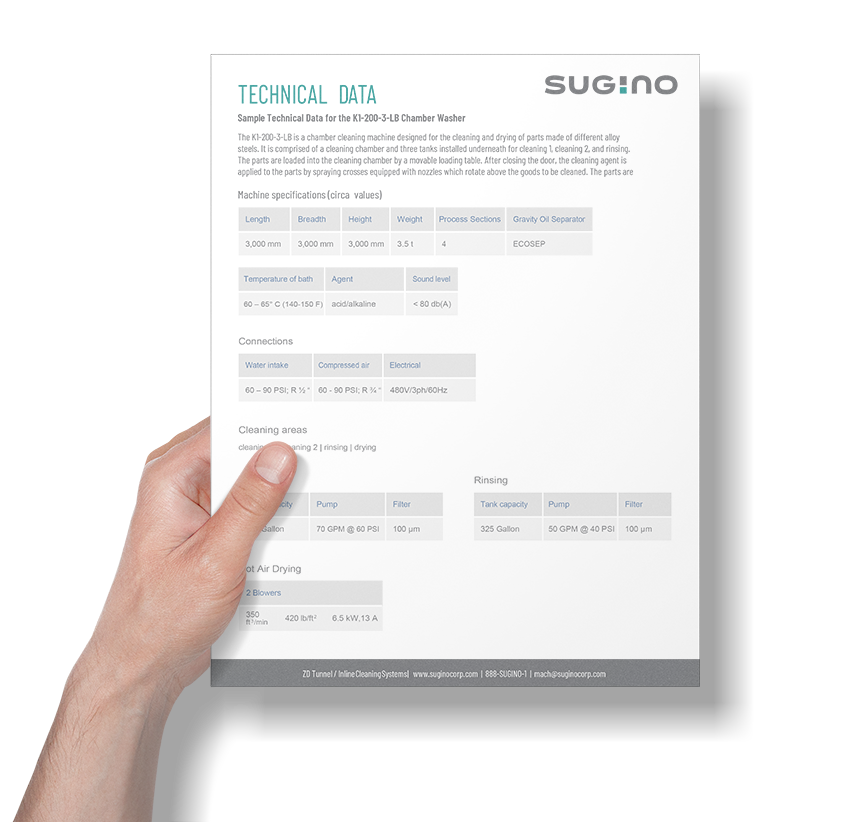 ---
Get more information about the Z-Series ZK Chamber Cleaning System.
Download the technical data sheet.